French Faïence Bowl from Nevers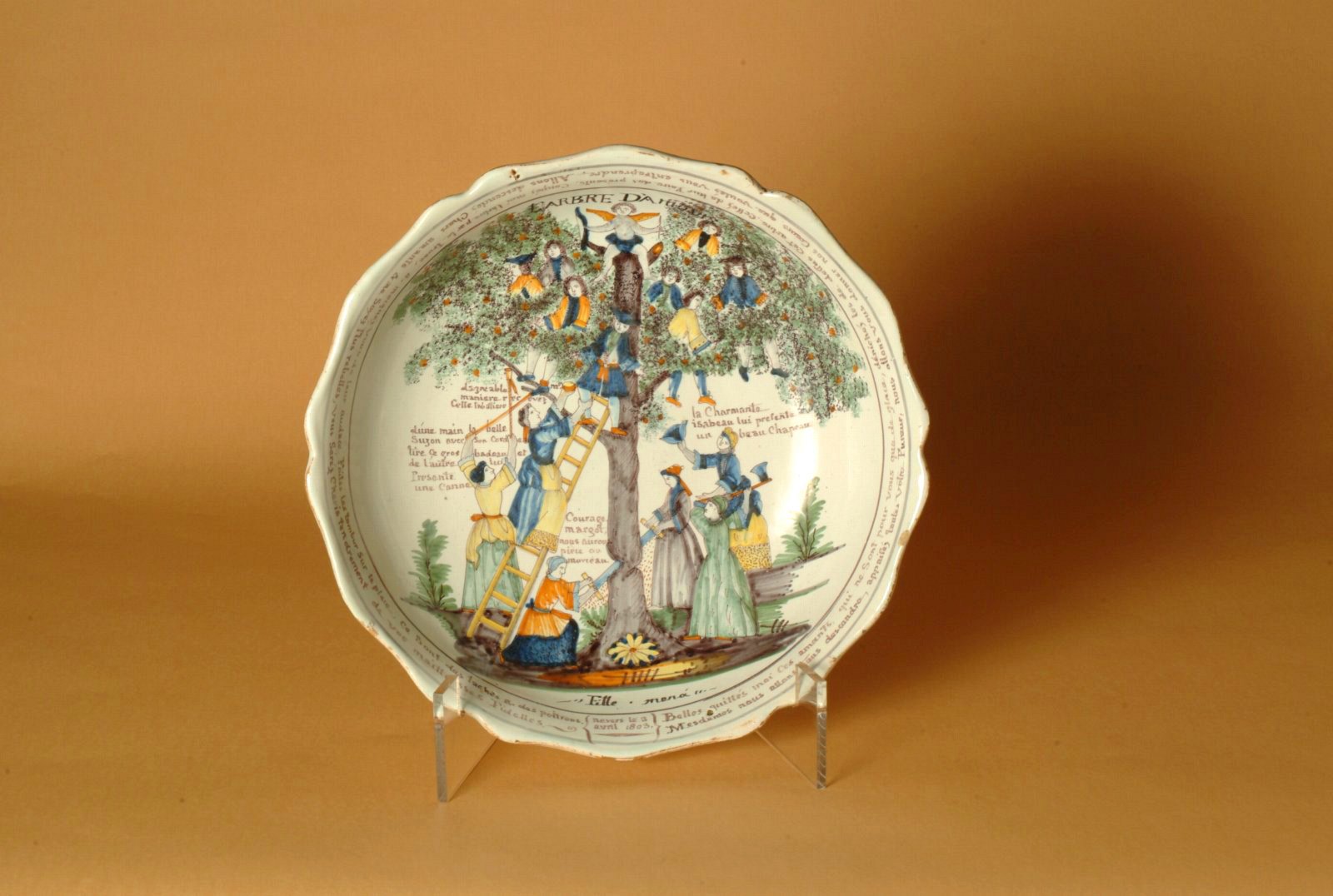 Description: A French faïence bowl with the scene called, "Arbre d'amour " (The Tree of Love), Fille Menoi 1804. Nevers, "faïence populaire", 1804, earthenware, (restored).
In the 18th century, the Nevers faïenciers created "faïence populaire". The theme of the "Tree of Love" is probably the most famous subject since it was used from the 1730s to the end of the 19th century.
This bowl was created specifically for "Fille Menoi" (Miss Menoi), possibly for a special occasion. This polychrome scene depicts the misfortune of the ladies who are trying to cut down the Love tree where their lovers are hidden.
Vetted Antique Shows/Fairs
The International Fine Art and Antique Dealers Show, New York, NY, 2008
Palm Beach | America's International Fine Art and Antiques Fair, West Palm Beach, FL, 2007
Provenance
Nevers, France
Private Collection, France
Mary Helen McCoy Fine Antiques, Memphis, Tennessee
Stock Nr: C003
Origin: Nevers, France
Circa: 1804

Other Dim: Diameter 13 ins.
Add to personal portfolio
Print Details + Photo
Contact us
Mary Helen McCoy Fine 17th, 18th & 19th French Antiques
Memphis, Tennessee
By Appointment Only
Tel: 901-786-8115 | Email: mhmcantq@aol.com